MEN'S CLUB
EROTIC MASSAGE WITHOUT INTIMATE SERVICES

VIP-STUDIO of erotic massage
"Black&White" offers guests a relaxing stay in a wonderful comfortable environment.
Our apartments meet the highest level of expectations.
Erotic massage salon
«Black&White»
offers guests a relaxing stay in a wonderful comfortable environment. Our apartments meet the highest level of expectations.
We provide you with comfort and privacy!
The Black & White Erotic Massage Salon offers guests relaxation in a wonderful comfortable environment. Our apartments meet the highest level of expectations.

VARIETY


AND ENJOYMENT
We invite men to massage with pleasant additions that will help to diversify the relaxation and make it even more interesting and sensual. Explore our massage services in more detail on the website or check them over the phone.


Hookah and spirits at your service!
God loves three things…

Hegel loved the number three…

Therefore, the preference for the number three is given by the Great Men!

If you are one of them, we have created «Paradise for the King» especially for you.



The most powerful relaxation from three beautiful women especially for you – the ladies.
Initially , the girls will wash you in the shower and make a tender bite of your skin preparing you for massage, then begin to relax the muscles of your body with the most non-trivial methods. What's the end game…
There are no words like that to describe it!

The program includes:
– Sex imitation
– Stripteas
– Body kisses
– Kisses on the lips
- Touch in bikini area
– Lingam massage
– Lesbian Show + Toys
– Daoski massage
– Mr- Cooney Bottle of champagne and a hookah as a gift
Price : 20,000 ₴
Time : 90 minutes
♥ IMPERIAL NIGHT
Tired of lying there, shutting the curtains and punching your eyes in the ceiling?
Then come to our salon and spend an unforgettable night. The real Emperor relaxes with the help of classical and erotic massage, languorous kisses and bright erotic shows, and themselves do not deprive young girls of attention. This night will allow you to rest not only soul and body, but also emotionally reboot. Experience an amazing world of pleasure and erotic pleasure.
The program includes:
– All programs of our salon
– Unlimited Relaxation
Time from 00:00 to 06:00
Price : 30,000 ₴
All the best is collected in this program. A seductive master will prepare you for a series of sensual pleasures with a shared shower. Be prepared to drown in endless pleasure, because the erotic massage will not end during the whole program. You will be greeted with a juicy Sex Imitation and Mr-Kuni Body Gliding, and in return you will be able to express your appreciation by touching.
The program includes:
– Sex imitation
– Mr- Cooney
– Kisses on the lips
– Shared Shower
– 2 relaxes
Price : 6500 ₴





Time : 60 minutes
♥ GIRL'S SECRET


Trust the secret fantasies of the masseuse, but bear in mind that each beauty they are different. The girl will provide you with unlimited relaxation and you can choose three supplements that you like.
Classic massage , Body massage and shower cocktail in this program will perform for you any master.
But other than that, what?
You're only gonna find out when you're massaging a girl you like.
The program includes
– Three of your additions
Price : 7000 ₴ Time : 60 minutes
♥

The East is a delicate matter
Oriental massage is an exciting action, on which you will experience the warmth, affection, and the warmth, which is often so lacking in everyday life. In our salon you can try various techniques of exotic pleasure for men. In ancient times, men who wished to take a break from the mundane hustle left their homes and went to the monastery. Today views on many things have changed. Now you do not need to deny yourself pleasure, to be ashamed of your secret desires. After all, the educators of Asian cultures knew in ancient times about the wonderful power of the female body, which can relax and tone.
1. Oriental music
2. Tantric massage
3. Daos massage or muladhara massage
4. Mutual kisses over the body
5. Thai erotic massage
6. Reflex massage
7. Shared shower
The price is 4000 ₴, the time is 60 minutes.
♥ Geisha kiss


is not just an erotic program that helps to get aesthetic, physical and emotional pleasure. Complex service positively affects the health and general well-being of the guest. Very sensual massage. Performed not only by hands. Experience the tenderness of lip kisses and light bites. Feel the passionate breath and the stirring moans of the girl. Kissing a geisha is a special technique of Thai massage, which is to bring sensual pleasure.
1. Oriental music
2. Erotic lingerie
3. Tantric massage
4. Taoist massage
5. Muladhara or muladhara massage
6. Unlimited relaxation
7. Gentle kisses on your body
8. Thai erotic massage
9. Reflex massage
10. Facial and Head Massage
11. Tea Secrets / Smile / Kiss of Geisha
12. Shared shower at the end
Price: 90 minutes 7000 ₴, 120 minutes 9000 ₴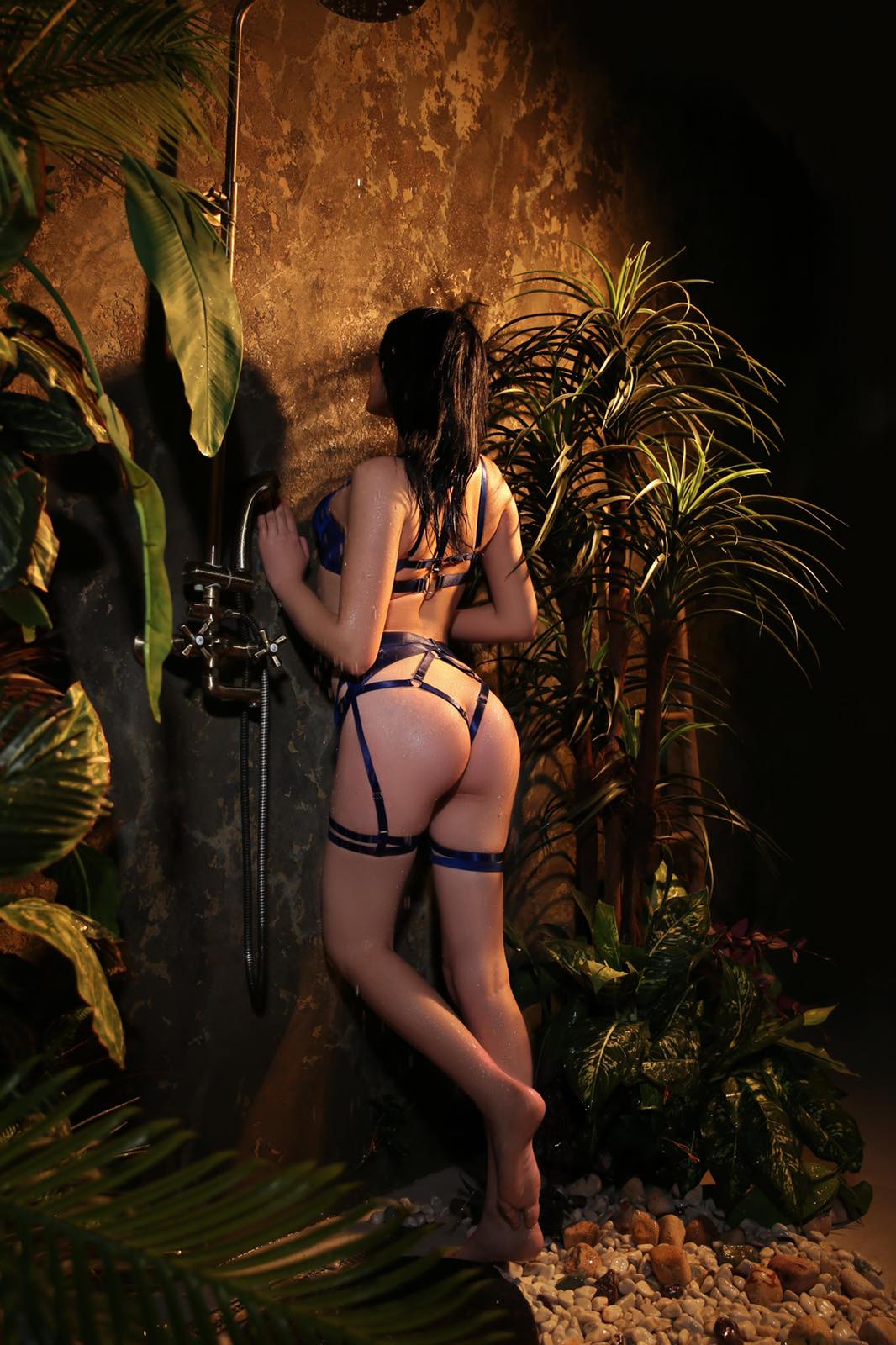 SHOW PROGRAMMES #1
♥ Classics of the genre
a full-time program in which you will receive half an hour of classic and half an hour of erotic massage alone with a nude beauty.
Price: 30 minutes 1000 ₴. The programme is valid until 16:00!
♥ Double pleasure
erotic massage with two relaxations, in which even more tenderness and passion, to maximize your sexual energy. After showering with a naked girl, you can relax with her and completely trust her skills. You're going to be excited by music and gentle caresses.
The programme is valid until 16:00!
♥ Kiss
beautiful girl within an hour will give you an unforgettable erotic pleasure! The classic massage will go into a gentle relaxing, light sensual kisses of the charming beauty will give your body many pleasant sensations. You will feel the touch of its elastic forms pressed against your tense muscles.
Price: 60 minutes - 1700 ₴. Bonus: shower with a masseuse, one relaxation.
The programme is valid until 16:00!
♥ Double massage
two girls will caress you (as a native), bringing to a state of bliss and relaxation. Fly away and return to them again, play with them with light touch. Four-hand massage or simultaneous massage is a double aesthetic and erotic pleasure.
Price: 3500 ₴. Time: 1 hour, two girls and one relaxation.
♥ Lesbian Show Lux
Two beautiful girls gently and superficially caress each other in front of you.
Price: 4800 ₴, time - 1 hour, one Relax.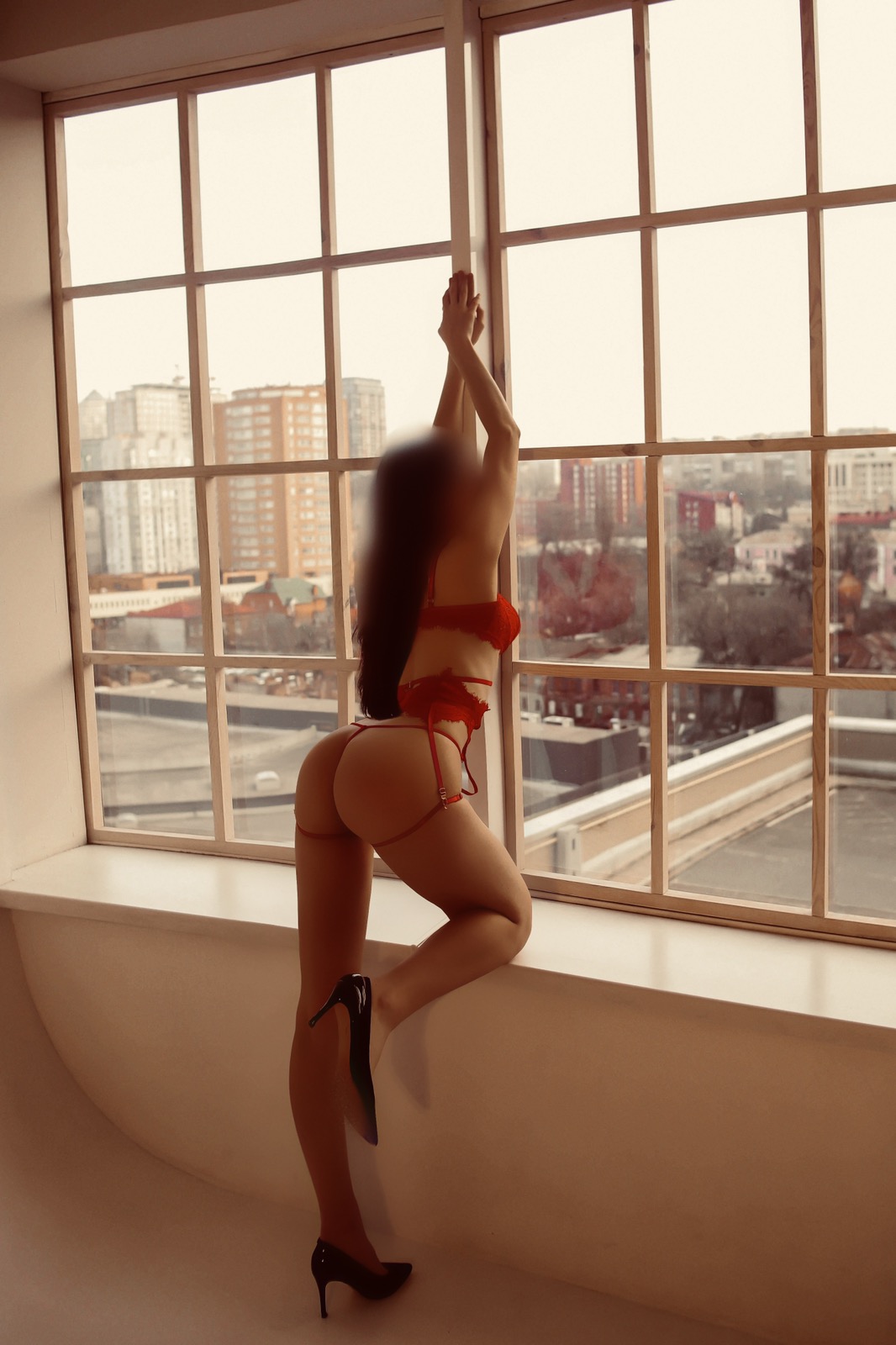 SHOW PROGRAMMES #2
♥ My lady
In this program you will fully surrender to the power of a strict beauty. She will use you as she wishes… To mutual pleasure. You will have a hard but pleasant experience.
Price: 3800 ₴ - one hour, one Relax
♥ Prostate massage
We give our customers massage, which has a positive effect on men's health, being a pleasant and painless procedure. Come to us to experience the power of gentle women's hands and naked body.
Ціна: 1 година – 2600 ₴
♥ King
The program for those who love power and control, for an hour you become the absolute master of all that happens. The delightful masseuse is ready to fulfill all your wishes and any massage erotic fantasies.
Price: time 90 min-15000 ₴, time : 60 min -10000 ₴, bottle of champagne and hookah as a gift.
♥ Massage for couples
Couples massage is a great way to refresh a relationship! Two charming masseuses will massage you and your companion and then take you both to the sweet end. No jealousy is a pleasure.
Price: 5000 ₴, time - 1 hour, one Relax.
♥ Field of Miracles:
Why bury the gold in the ground when the miracles are so close? Two dolls within an hour to play with them enough! Peep shows and lesbian shows, classic and erotic relaxation, mutual affection – all to make you lose your head even without a gift bottle of champagne.
Price: 4000 ₴, time - 1 hour.
SHOW PROGRAMMES #3
♥ An outspoken lesbian show.
You want to witness a woman's love and passion?
Then this program will open the curtain to the world of forbidden passions and temptation.
During the session you will receive: sensual massage in four hands, massage Lingam, gentle touch of the girl and shower in the arms of a beauty.
And on a hot, blatant lesbian show performed by adorable beauties who will melt from each other. Realize the most popular male fantasy and find yourself in the center of women's passion.
Time - 90 min
Price-6000 ₴
♥ Mutual feeling
This program will allow you to get closer to the masseuse more than usual!
Its unusual fact that the first 30 minutes of massage you do!
Then there is a change of position and begins erotic massage for you.
The price includes a shower with a girl.
Time - 60 min
The price is 2500 ₴. Two relaxations 60 min - 3000 ₴.
PIP SHOW + TOYS
You will have an exciting performance in which the seductive beauty will allow you to watch her caress herself.
You will be able to enjoy an unreal sexual spectacle and wait for a fabulous pleasure that will impress with its frankness.
The program also includes: classic body massage, erotic massage, Lingam's caresses, gentle touching of the girl and shower in the arms of a beauty.
Bring yourself to super-relaxation, embodying your peeping fantasies.
Time - 60 min
Price - 2700 ₴.
♥ A heart-to-heart talk.
If you suddenly become bored or just need a good companion, then you can find it only with us. Only in our salon can you choose a girl and have a private conversation with her in the room over a bottle of champagne.
Time - 60 min
Price - 1500 ₴.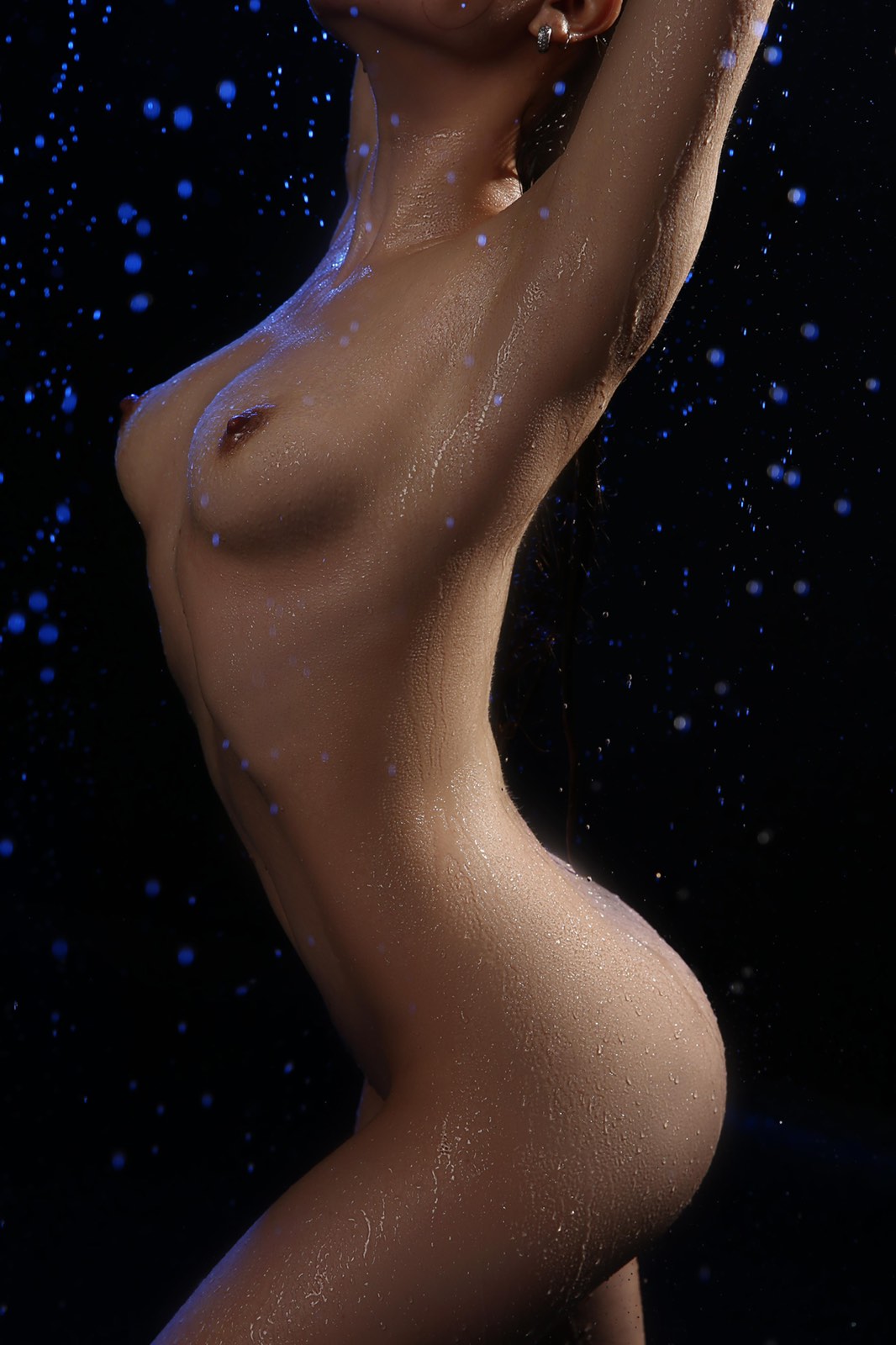 SHOW PROGRAMMES #4
♥ Fetish!
Do you like a girl in stockings or tights?
Are you crazy about women's legs?
The sexy minx will not only allow you to caress your feet, but with gentle perfect feet will give you an original erotic pleasure.
Program with individual approach, shower with massage, touch, classic and erotic massage, game «Fetish for two» and bright guaranteed relaxation. Golden shower
Time : 60 minutes
Price - 2900 hryvnias
♥ VIP Black&White
It's a real diamond program. A shared shower with a beautiful girl will turn for you an unusual erotic experience that will last more than an hour! Delightful classic massage will gently pass into sensual erotic.You are waiting for the touch of the most tender places masseuse, weightless lip kisses on your body,Each of our girls will be pleased to show you their own technique of erotic massage, which will lift you to heaven. And you, in turn, will be able to give the beauty a reciprocal pleasure by touching her sensitive body. And then in the shower girl will rub your back! Shower with girl before and after Classic Erotica body-on-body Erotic in shower Lasky Kisses Touching in bikini area. Time-60 min, price-4000. Time - 120 min, price - 7500 UAH.
♥ Mr Cooney
Mr Cooney's erotic program is designed to satisfy two male passions. The session consists of erotic relaxation from a spectacular peep show. But this is not the main part of the program.» For sweet»You will have the opportunity to satisfy the participant of the show with the help of your lips and language.If you love and know the meaning of cunnilingus or vice versa want to learn to make it so that women can not forget you, this service will be incredibly useful. The time is 75 minutes. The price is 3500
♥ The cream of the show
What could be more gorgeous than the taste of a smooth and tender maiden body covered with pastry cream? You are passionately and insatiably gathering lips and tongue dessert without missing a single centimeter. Classic Massage Erotic Massage Kiss Touch. Time-60 min Price-3000UAH
SHOW PROGRAMMES #5
♥ Sovereign
Do you like enjoying the role of boss and dictating your rules? Then you will like this program!
You will find yourself alone in a room with a submissive beauty, where you can turn your wildest dreams into reality.
You choose whether to start a session: Peep Show or Cream Show, as the girl can do a private dance for you.
Charming and obedient will fulfill all your whims.
Strip Show, Peep Show, Cream Show, Body Kisses, Mutual Touch.
Unlimited amount of relaxation!
Everything to feel like the Lord!
Time 60 minutes - 5000 UAH, 90 minutes - 6500 UAH.
The owner with two girls - UAH 8000.
A bong as a gift!
♥ KING SIZE
You'll have two beautiful women at once in your power.
Our masters will tempt and captivate you to themselves.
You can't resist that temptation!
All the best techniques are right here! Sexual seducers will lift you to the top of the bliss. Your body will tremble with delight and you will find yourself in seventh heaven with happiness.
The program includes: unlimited relaxation, sex imitation, private dancing, peep show + toys, Lesbian show, Mr Cooney, Kiss, Touch.
KING SIZE with one girl time 60 minutes -8000 UAH, 90 minutes- 10000 UAH
with two girls for 60 minutes - UAH 15,000.
ІНТЕР'ЄР САЛОНУ
We provide you with comfort and privacy!